The Baltic Pavilion
Estonia, Latvia and Lithuania
15th International Architecture Exhibition –
La Biennale di Venezia 2016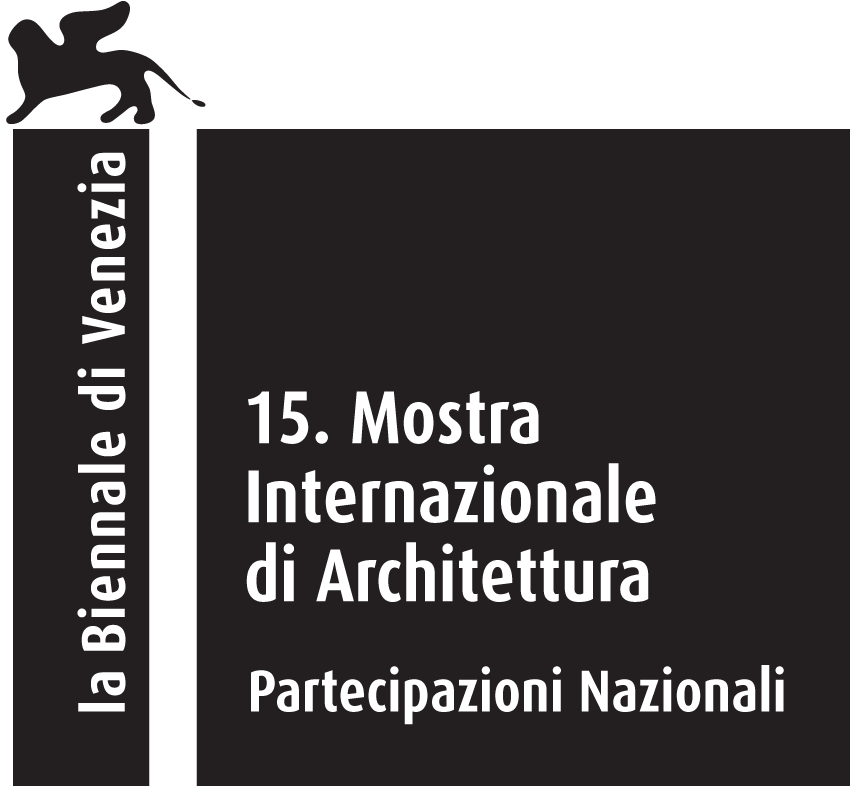 EXHIBITION
There are transformative efforts at play which are reprogramming an inert region beyond the delineations of separate nation-states. The Baltic Pavilion intends to explore the built environment of the Baltic States as a shared space of ideas. This exhibition and a series of related events presents a cross-section of Baltic space. In light of the Anthropocene, a new geological epoch, the developments in this region will unfold as a non-linear stratigraphy. . . .

Transformative efforts
Recent geopolitical developments around the Baltic States have created a sense of urgency for new spatial practices to be initiated, that both unite the region and underpin the foundations of the European Union. New infrastructural connections in the Baltic Sea, FSRU Independence, the natural gas storage ship in Klaipėda, and the pan-Baltic railway project Rail Baltica are among the many examples of this new kind of architecture.
The Baltic Pavilion attempts to unravel the conventions and instruments operated by a wide range of spatial practices, industries, and infrastructures that are actively trans-forming the built space of the three Baltic States, and the wider region. Without making distinction between abstract ideas and their material projections, the exhibition seeks to distill parameters and thought structures, to enable the formulation of a range of spatial interventions which aim to reconfigure the inert built environment of the Baltics.

Inertia
Some elements of this built environment are too inert to be completely reorganised instantaneously—infrastructure, cities, and transport links are currently in a state of functionality, and so demand specific practices simultaneously to maintain their stability. At the same time, these structures also determine future possibilities. The BalticPavilion is interested in an ecology of practices that inscribe new policies onto existing material assemblies through procedures such as addition, transition, translation, integration, and assimilation—making use of what is already at work.

Realia
Realia can be understood as a particular material object or idea—linguists use the term to highlight structures that cannot be translated from one language to another. The intersection between power structures, ideologies, and resistances on one side, and the assembly of things on the other, results in realias as authentic responses to specific material parameters. This project proposes a reading of spatial interventions as realia—formed in relation to a place.

Region
The common denominator for the international team working on the Baltic Pavilion is a specific relationship to the Baltic region as a starting point for inquiry—it is an attempt to re-articulate architecture while responding to the logic of a particular place. Estonia, Latvia, and Lithuania share common processes in political, economic, cultural, and infrastructural transformations–from the central planning of the Soviet Union to the current governmentality of the EU.
Perhaps the phenomena of the shifting definition of the Baltic countries is a double fold—from the outside it is addressed as one region whilst on the inside it is often understood as three separate quests for identity. Thus, this project is an attempt to link contrasting concepts while analysing the conditions for integrity of the Baltic States through relation to a wider context.

Anthropocene
The project takes a geological approach — it reads the things that compose this flat landscape as a stack of stratigraphic layers. Man-made space is understood as a sedimentary process and its infrastructure, as well as its mineral resources, are assessed as the key parameters that will define a development. This project functions as an intertwined cross-section cut through the current entanglement of identities, spatial practices, infrastructures, and geological resources.

Horizon
The exhibition presents a horizon of artifacts—a field that can be observed as a version of what is at work—an image of realias and their links. The different exhibition passages each propose a structured reading of artifacts while at the same time opening up new interpretations. Multiple representations of realias are structured by way of a gradient from subjective, artistic images to operative images.

Atmosphere
The horizon of artifacts cannot be observed in its entirety—a special installation interferes and obstructs its field of vision. A piece of lightweight, translucent, levitating 2000 square meter fabric restructures the hull of the Palasport to articulate relations between exhibits, visually fragmenting the space. The fabric plateau has special openings, creating a range of layered cavities. It functions as an optical device, allowing visitors to see the Palasport itself in a way that serves to highlight the ethical dimension of its architectural form. This fabric installation does not interfere with the surfaces or structures of the building's concrete interior, rather, it is suspended and locked at select points a couple of meters above the ground, and is designed so that it can be lifted to accommodate a girls gymnastics competition in June, as well as other activities run by local Venetians during the summer months.

Palasport (Arsenale) Giobatta Gianquinto
The Baltic Pavilion inhabits the Palasport Arsenale, Giobatta Gianquinto—a brutalist architecture sports hall located next to the main Arsenale exhibition grounds. Its tall concrete wall, cast in-situ, features an upright perimeter extrusion, which provides a stepped piazza—a clearing in the dense, historical city fabric. Designed by Enrichetto Capuzzo, the building has been actively used by the Venetian community for sports activities since the 1970s. The Baltic Pavilion provides the occasion for its doors to be opened to visitors of the International Architecture Exhibition for the first time .
AUTHORS / CONTRIBUTORS . . .
David Grandorge

Emilija Škarnulytė

Jonas Žukauskas and Territorial Agency

Stavros Papavassiliou and Territorial Agency

The Baltic Pavilion in conversation with Juhan Aare, Anto Raukas, Kristjan Piirimäe, Mihkel Pukk, Kalev Kallemets, Reinis Āzis, Alvar Soesoo

Damiano Cerrone (SPIN Unit), Lev Manovich (The Graduate Center, CUNY) and Raul Kalvo (Inphysica technology)

Muriz Djurdjevic, Thomas Paturet / MA thesis, EPFL LABA, Prof. Harry Gugger, Asst. Barbara Costa

Andrejs Strokins

Vaira Obuka / Ministry of Environmental Protection and Regional Development of the Republic of Latvia

3+1 architects with Raul Kalvo

Pluss Architecture Office

Grga Basic / Urban Theory Lab, Prof. Neil Brenner, Prof. Robert Gerard Pietrusko

Reinis Pētersons, Viesturs Celmiņš, Environmental Impact Assessment (EIA)General Partnership "RB Latvija" "Estonian, Latvian & Lithuanian Environment" Ltd

AECOM

Outofbox, Alps

Arhis / Andris Kronbergs, Raimonds Saulītis

Tõnis Vint

Maarja Kask, Ralf Lõoke & Neeme Külm with Anu Vahtra

Office for Metropolitain Architecture, Inside Outside, ARUP, SIA Grupa 93 and SIA Arhitektūras birojs Forma.

Paco Ulman

Modris Ģelzis, V. Kadirkovs, Andris Kronbergs, I. Petruhovs, A.Purviņš

G.Levin, L.Tracevskaja, N. Nartiša
Tuomas Toivonen, Nene Tsuboy, Åbäke

Mindaugas Navakas

Jurgis Vanagas

Audrius Bučas, Marina Bučienė, Valdas Ozarinskas, Aida Čeponytė, Gintaras Kuginys

Hardijs Lediņš

Sarmīte Fogele, Tatjana Kotoviča, Pēteris Venckovičs, Imants Žodžiks

Lithuanian Geological Survey

A. Grigelis

Kārlis Bērziņš, Jonas Žukauskas

Agáta Marzecová, Maroš Krivý

Dagnija Smilga, Kārlis Bērziņš, Niklāvs Paegle in consultation with Daiga Pipira / State Ltd "Latvian Environment, Geology and Meteorology Centre"

Ansis Starks / kulturaskarte.lv

Gunnar Birkerts in partnership with Modris Ģelzis, Mārcis Mežulis, Sandra Laganovska and  Dainis Šmits

SAF tehnika, Latvijas Energoceltnieks (LEC)

Dan Dorell, Lina Ghotmeh, Tsuyoshi Tane (DGT. (DORELL.GHOTMEH.TANE / ARCHITECTS))

Höegh LNG Ltd. (Norway), Manufacturer: Hyundai heavy industries (South Korea)

UAB "Projektavimo ir restauravimo institutas", Architects: Rimas Grigas, Ričardas Bitovtas

Laura Linsi, Roland Reemaa

b210 architects

Ott Kadarik, Mihkel Tüür (KTA Architects)

Jānis Karušs

Edgars Ameriks

Jadvyga Grišiūtė, Vlada Gurklienė

Paul Kuimet

THE BALTIC ATLAS
This atlas is a gradient between two questions. The first: "what is possible to imagine?" focuses on interpretations, fictional stories, analyses, and reflections on the ongoing processes, and proposes future projections. The second: "what is possible?" is an inquiry into the methods, resources, and parameters that define space. . . .
All texts have been specially written for this publication. Parallel discourses are positioned next to each other—overlaid in an atlas that works in range of different modes. An atlas is a medium that unravels multiple ways of seeing the region of the Baltic States as an intensification of networks, agendas, and ideas that are relevant on a global scale. Along with the Baltic Pavilion exhibition, this publication offers a sense of an open-ended ecology of practices—a forum on what is to come.

Book contributors:
Åbäke, Indrek Allmann, Reinis Āzis, Viesturs Celmiņš, Nancy Couling, Tom Crosshill, Muriz Djurdjevic, Leonidas Donskis, Jānis Dripe, Keller Easterling, David Grandorge, Felix Hummel, Gustav Kalm, Karolis Kaupinis, Maroš Krivý, Jonathan Lovekin, Carl-Dag Lige, Laura Linsi, Agata Marzecova, Timothy Morton, Kaja Pae, Thomas Paturet, Ljeta Putāne, Eglė Rindzevičiūtė, Markus Schaefer, Jack Self, Nasrine Seraji, Tuomas Toivonen, Nomeda and Gediminas Urbonas, Jānis Ušča, Aro Velmet, Ines Weizman.


Copy editor:
Jennifer Boyd

Proofreader:
Gemma Lloyd

Design:
Åbäke, Vytautas Volbekas

Printed by
Petit Lublin, Poland

ISBN 978–3–95679–248–9

Publisher:
Sternberg Press

The Baltic Atlas and the Baltic Pavilion is a project by Kārlis Bērziņš, Jurga Daubaraitė, Petras Išora, Ona Lozuraitytė, Niklāvs Paegle, Dagnija Smilga, Johan Tali, Laila Zariņa, Jonas Žukauskas .
TIMELINE

15th International Architecture Exhibition – La Biennale di Venezia
May 28 – November 27 2016


The Baltic Pavilion is an exhibition sharing space with events and sports activities by the Venice Commune taking place at the Palasport Arsenale, it unfolds in two stages:

1st STAGE
Full installation at the main hall of the Palasport
28th of May – 4th of September

Reconfigured version of the exhibition layout with lifted canopy to host the Girls Gymnastics competition
8th – 20th of June

Exhibition temporary closed for 2nd stage installation
5th – 6th of September

2nd STAGE
Starting from September 7th the Baltic Pavilion is re-installed into smaller space within the Palasport allowing the main hall to be used for sports activities in the autumn season.
7th of September – 27th of November

The Baltic Pavilion formulated into traveling exhibition to be taken back to the Baltics and beyond.

Exhibition closed
28th of November


PREVIOUS EVENTS:

Press preview
26th and 27th of May

Talk by Keller Easterling – 'Interplay' . . .
Infrastructure space is an under-exploited medium of innovation that can have more authority in the world. Perhaps the Baltic nations are well positioned to craft global agreements, not only in the language of laws and global standards but also in the language of space. Spatial resources might be not only vessels of old power structures and new EU alliances but bargaining chips in a broader set of global networks .
27th of May at 11am

Opening
27th of May at 5pm

Performance by Lina Lapelytė – 'Ladies' . . .
Violeta, Nijole, Danute and Judita have been playing Kankles at the National Song and Dance Ensemble Lietuva (Lithuania) for more than 30 years, where they perform as part of the orchestra, mostly in accompanying roles.
Lietuva is a state funded structure that consists of singers, dancers and folk instrument orchestra.

Performed by:
Violeta Aukštkalnytė
Nijolė Plavinskaitė
Danutė Mikalauskienė
Judita Kundrotienė .


27th of May after 5pm

Live act by Kaspars Groševs – '%20' . . .
%20 is a project from empty spaces between words in Riga, Latvia, locating somewhere between eyes and eyebrows. Referencing some of the past waves, %20 uses what's left of Soviet technology in combination with flashing buttons and sliders of the recent decades with an urge to discover things their creators try to deny ever making. %20 is a blunt reminder of gaps between X and Y, yoga and Yoda, earl gray and gray goose .

27th of May after 5pm


TEAM

Curators:
Kārlis Bērziņš, Jurga Daubaraitė, Petras Išora, Ona Lozuraitytė, Niklāvs Paegle, Dagnija Smilga, Johan Tali, Laila Zariņa, Jonas Žukauskas

Commissioners:
Raul Järg (EE), Jānis Dripe (LV), Ona Lozuraitytė (LT), Jonas Žukauskas (LT)

Project Manager:
Karin Kahre

Producers:
Architecture Fund, Estonian Centre of Architecture

Supporters:
The Ministry of Culture of Republic of Estonia, Estonian Cultural Endowment, The Ministry of Culture of Republic of Latvia, The Ministry of Culture of Republic of Lithuania, The Lithuanian Council for Culture, The Lithuanian Culture Institute, Estonian Embassy in Rome, Lithuanian Embassy in Rome

Partners:
Center for Contemporary Arts, Estonia, The Latvian Centre for Contemporary Art, Contemporary Art Centre, Lithuania

Graphic design:
Kārlis Krecers, Laura Pappa

Website development:
Carla Peer